Rooms for the invited speakers from abroad will be arranged by the organizing committee.
Special offers for Masterclass and Conference attendees:
Marriott Courtyard Vilnius City Center
Address: Rinktinės g. 3, Vilnius (3D tour)
Reservation link: Book your group rate for Apropos18 (valid until September 1, 2022)
Contact person: (after September 1, 2022)
Lina Pariokienė
sales@courtyardvilnius.com 
Phone: +37068416748

IBIS Vilnius Centre
Address: Rinktinės g. 18, Vilnius (3D tour)
Price per night*: 47 EUR single / 50 EUR double (breakfast included)
*City taxes are NOT included in these rates (1 EUR per night per person)
Direct email for reservation: HA1J1-RE@accor.com with the discount code APROPOS18VILNIUS
Please note, that these hotels offer a limited number of pre-booked rooms at a first-come, first-served basis. 2-4 weeks before the event all rooms that was not booked will be released for sale. After this date guests will be able to book the room, but only with daily rate.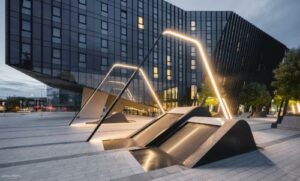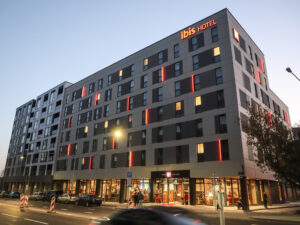 Closest public transport stops are "Rinktinės" and "Lvivo". Trip planner: https://judu.lt/en/